When you envision your wedding day, do you imagine yourself in a bucolic and romantic setup? Are you a fan of natural elements? Is your style simple, laid-back while still being elegant and chic? That's it! You've found your wedding style: a rustic wedding theme.
Rustic wedding décor has always been a favorite with a mood board filled with wildflowers, wooden accents, twinkling lights, soft hues, earthy feel, haystacks… Cozy, familial atmosphere guaranteed! Rustic wedding decoration ideas and options are endless, and you will certainly have fun recreating this mood!
To inspire you, we've rounded up some of our favorite rustic wedding ideas:
Rustic Wedding Table Decorations
Your rustic wedding table settings should always match your surroundings: beautiful, simple and natural.
Rustic wedding centerpieces and rustic table decor will complement your venue's setting and natural surroundings, and elevate natural elements.
Rustic Wedding Invitations and Stationery
Your guests will have a feel of your wedding theme just by looking at the design of your wedding stationery. Choosing natural materials like burlap, cords, leaves, branches, recycled paper, and earthy tones are just some of the rustic wedding ideas that you can include in your rustic wedding stationery to directly get your guests into a countryside mood! You'll notice that the cursive script and similar fonts are very popular for rustic wedding invitation designs.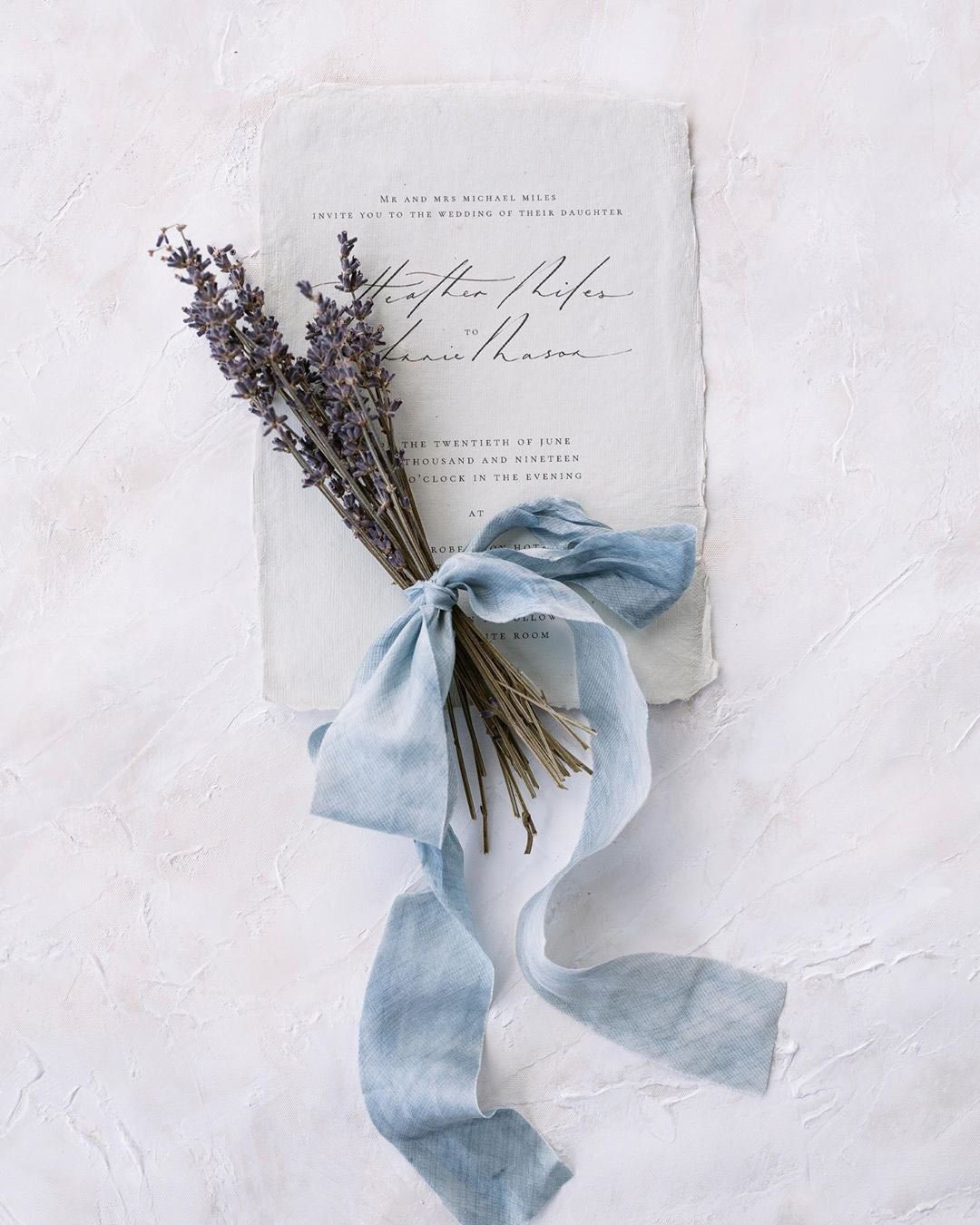 Rustic Wedding Receptions & Venue Styles
Rustic wedding receptions often take place in the outdoors. However, you can have the most beautiful rustic decor indoors by having a decorated ceiling with greenery and florals, hanging lights, and decoration using everyday items like mason jars, burlap…
A rustic wedding venue like a farm, barn, etc. will also play a major part in creating that romantic homey feel for your rustic wedding receptions.
Rustic Wedding Ceremonies & Rustic Wedding Aisle Decor
All eyes will be on you while you are walking down the aisle, so it is important to decorate your wedding aisle accordingly. Of you are having a rustic wedding ceremony decor: think barrels, mason jars, wooden pots filled with dainty wildflowers, lavender, all aligned next to wooden chairs or even benches. You can also use these design ideas to decorate your rustic wedding altar.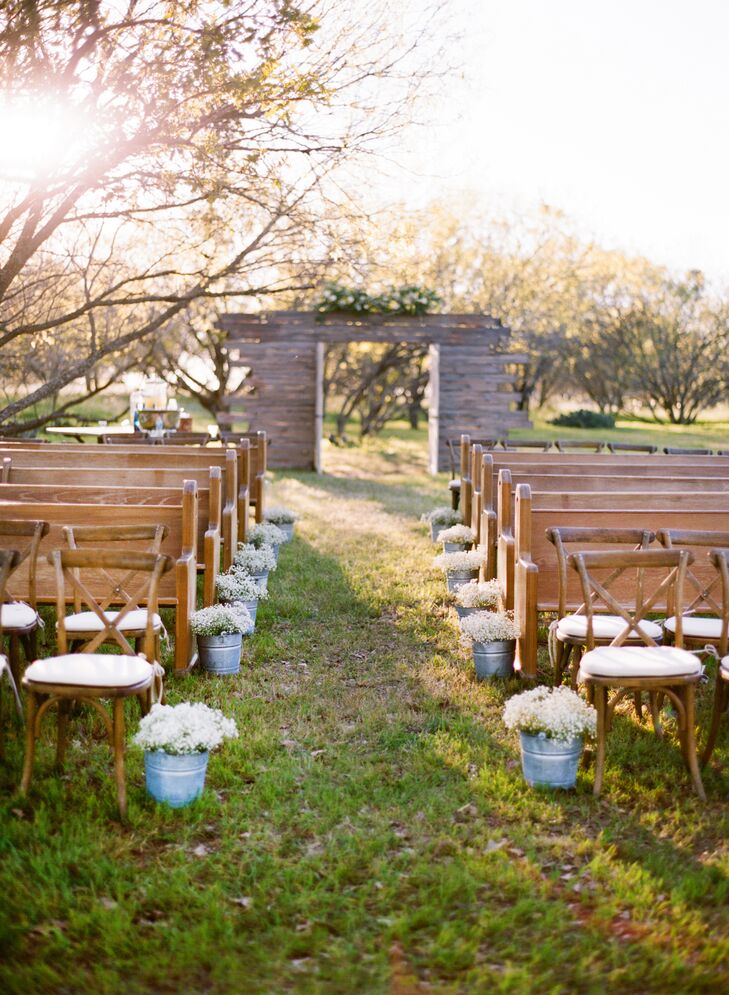 Rustic Wedding Decor Ideas, Details and Displays
For a full rustic wedding experience and vibe, you cannot rely solely on your venue and rustic table decor ideas. Indeed, to create a beautifully unique rustic wedding theme, every little detail counts. From your reception and seating charts to your cocktail area, everything should be in line with your rustic theme.
Think of using barrels, branches, old wooden frames, and of course greenery and wildflowers to recreate the rustic wedding theme in every decor element and display
Rustic Wedding Cake ideas
Drawing inspiration from nature, rustic wedding cake designs incorporate wildflowers, natural elements, branches, leaves, and forest fruits. Whether naked or fully decorated with earthy colors, rustic wedding cakes have a homey, convivial, and warm vibe. It comes as no surprise that rustic wedding cakes have remained a popular wedding cake trend over the years!
We are pretty sure these photos are inspiring you and that even the most cassical bride between you is currently reconsidering a rustic wedding theme! But fear not, we have more inspiration and tips up our sleeve and we can;'t wait to share them with you!
To make the wait easier, you can meanwhile explore other inspirational round ups like the latest wedding cake trends or if you are planning a destination wedding in Italy, how about some extra Italian details to add to your wedding?
Featured photo by: Stefano Santucci Studio | Wedding Planner: Alessia Broccolini at Castello di Meleto – Via The Lane